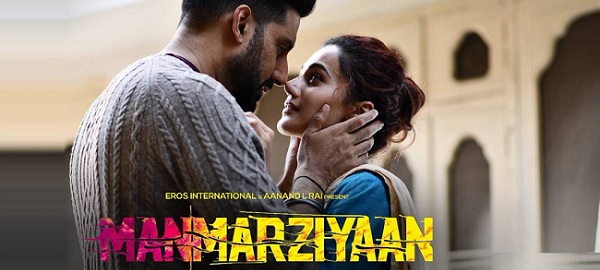 Manmarziyaan Movie Dialogues: Here You Get All A To Z Dialogues Of Bollywood Movie "Manmarziyaan Move Dialogues". This Movie Is All About Romantic Comedy Drama. Manmarziyaan Is A Movie Casted On Abhishek Bachchan, Vicky Kaushal, Taapsee Pannu Directed By Anurag Kashyap With Other Supporting Actors Are Gurpreet Bhangu, Akshay Arora, Ashnoor Kaur, Pavan Malhotra Playing An Important Role In Manmarziyaan Movie. Dialogues Of Manmarziyaan Movie & Manmarziyaan Movie Punch Lines Along With Manmarziyaan Dialogues Lyrics Of The Movie Can Be Found Below. Get Yourself Dialogue Savvy Impress Your Friends Colleagues GF/BF. Act Like Movie Star Abhishek Bachchan, Vicky Kaushal, Taapsee Pannu And Become A Star With The Dialogue Of Manmarziyaan Movie. Here Are The Manmarziyaan Movie Dialogue Which Might Get You Crazy.
Top Manmarziyaan Movie Dialogues:
"Mujhe Nahi Samajh Mein Aata Yeh Kaisa Pyaar Hai Aapka… Yeh Woh Wala Hai Jis Mein Jitna Karo Na Kam Padta Hai"
---
"Tu Banda Na Bada Sahi Hai… Lekin Zimmedari Ke Naam Pe Na Hug Deta Hai"
Other Dialogues of Manmarziyaan:
Other Dialogues Will Update Soon…
All Latest Movie Dialogues Available, Keep Visiting For All Latest Movies Dialogues.